Customer Support Representative We are hiring Customer Support Representatives to assist in processing customers' phone orders, schedule deliveries, conduct telephone surveys, answer customers' questions, and to ensure a positive end-to-end experience for customers – from order to delivery. Customer Service Representative Responsibilities: Maintaining a positive, empathetic and professional attitude toward customers at all times. Responding promptly to customer inquiries. Communicating with customers through various channels. Acknowledging and resolving customer complaints. Knowing our products inside and out so that you can answer questions. Processing orders, forms, applications, and requests. Keeping records of customer interactions, transactions, comments and complaints. Communicating and coordinating...
---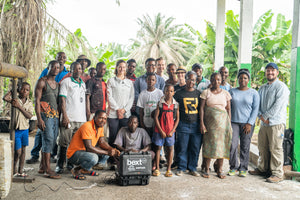 I am extremely excited to share that J-Palm Liberia will partner with Pacha Soap, a US-based soap company, to utilize blockchain technology to ensure transparency in our supply chain, and ultimately to expand market access for thousands of smallholder oil palm farmers in Liberia. This means potentially higher incomes for rural farmers, and presents a real opportunity to brand Liberian palm kernel oil on a similar scale as, say, Moroccan Argan Oil or Jamaican Black Castor Oil. Globally, oil palm is associated with multinational firms destroying animal habitats and grabbing land to create large scale plantations. While industrial-scale oil palm cultivation is fraught with...
---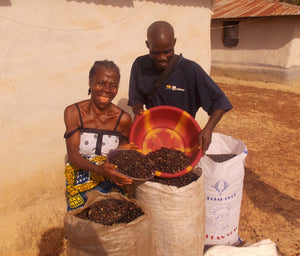 By: Mahmud Johnson For the longest time, we Liberians (and Africans for the most part) have been seen mostly as suppliers of raw materials and labor, and as passive consumers. We have the world's largest reserves of most natural resources, but not the world's biggest factories. Africa is the world's largest grower of cocoa, yet most of our rural farmers have never even tasted a chocolate bar. The world relies heavily on Africa's vast mineral and agricultural resources, yet we remain in poverty. At J-Palm, we believe that the future of our country and continent lies not in exporting raw...